Afternoon and evening storms likely again Wednesday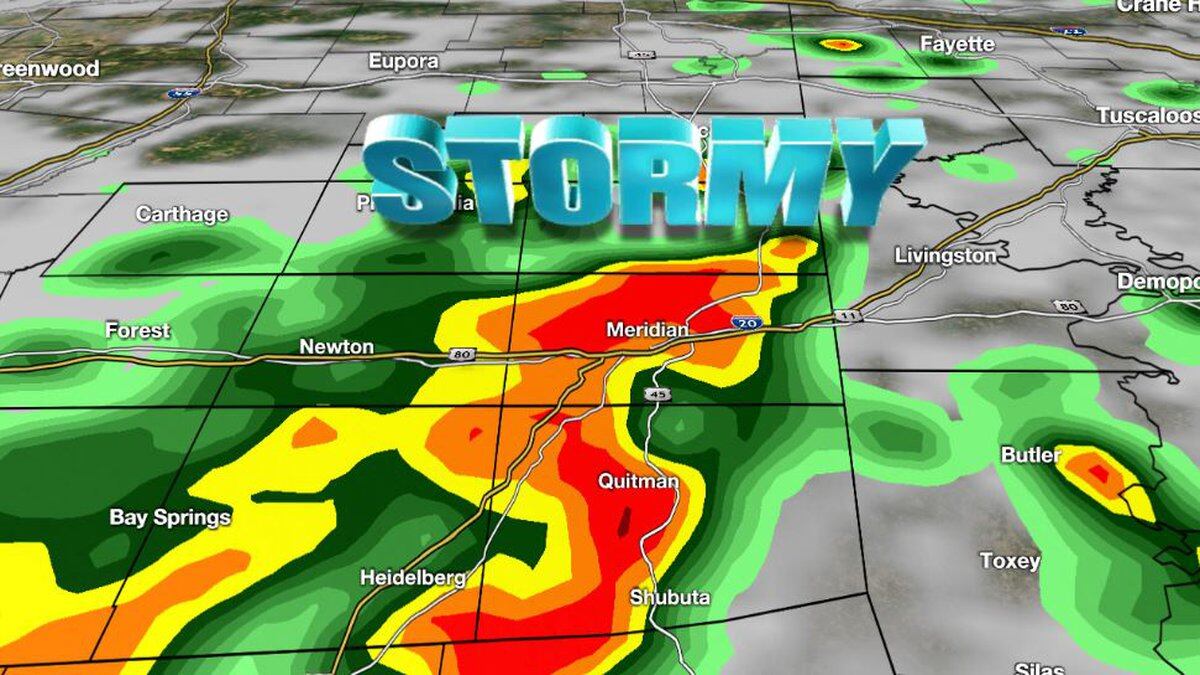 Updated: Jun. 8, 2021 at 6:10 PM CDT
MERIDIAN, Miss. (WTOK) - More showers and thunderstorms are in our forecast for Wednesday. Some heavy storms are possible, and an isolated damaging wind gust can't be ruled out.
Our Next 24 Hours
The heavy storms this evening are also big lightning producers. They will gradually fade to an end through midnight. The rest of tonight will be mostly cloudy. The low temperature will be a muggy 70 degrees. Wednesday will be partly to mostly cloudy with scattered-to-widespread showers and thunderstorms in the afternoon. Rain can fall heavily at times. Storms can produce frequent lightning and localized damaging wind gusts. In breaks between the storms, high temperatures can be as high as 88 degrees. Rainfall amounts of up to 2 inches are possible in localized cases.
Timing Wednesday's Rain
Wednesday starts cloudy. A stray shower or thunderstorm can happen through about 10 AM to noon. Expect increasing showers and thunderstorms starting around 10 AM to noon, then activity will grow increasingly widespread and heavier through the afternoon. The evening drive can be a mess. Storms will fade between 6 PM and 10 PM.
Looking Ahead
Storms will gradually step back each day after Thursday, becoming less numerous and less widespread. Temperatures will begin going back up, too, and we could break into the lower 90s over the weekend and especially early next week.
Copyright 2021 WTOK. All rights reserved.