Mississippi's graduation rate reaches all-time high of 88.9%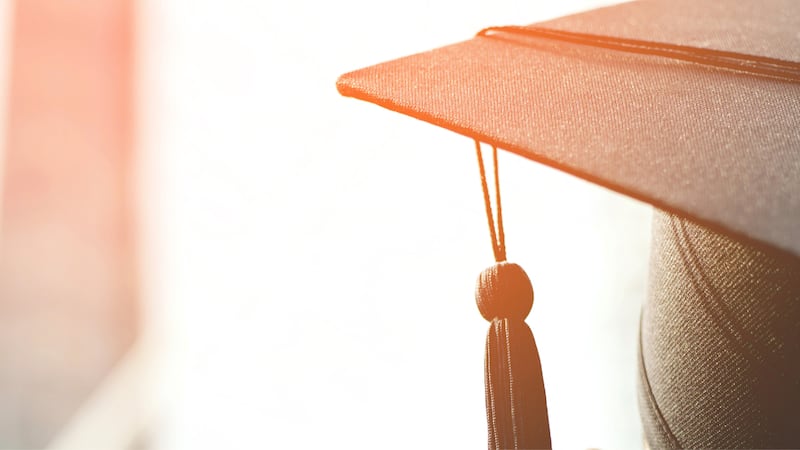 Published: Jan. 19, 2023 at 3:20 PM CST
JACKSON, Miss. (WTOK) - The Mississippi Department of Education released Thursday the 2021-22 school year graduation and dropout rates, which reflect the highest statewide graduation rate of 88.9% and a statewide dropout rate of 9%.
Rates are based on students who entered ninth grade for the first time during the 2018-19 school year. Among students with disabilities, the graduation rate increased to 67.1%, and the dropout rate was 19.3%.
MDE said the latest figures mark a continuing positive trend for Mississippi's students.
Kemper County School District had the 7th highest graduation rate in the state at 96.4% and the 7th lowest dropout rate of 2.4%. Newton Municipal School District had the lowest graduation rate in the state at 78.9%.
The statewide graduation rate was 74.5% in 2014 and has increased annually. The statewide dropout has decreased from 13.9% in 2014.
The current dropout rate figures reflect a .5% increase from 2020-21 and a .9% increase among students with disabilities.

The graduation rate does not include students who earn a GED or a certificate of completion or who are still enrolled in their fifth year of high school. There were fewer students in those categories in 2021-22 than the previous year, which attributed to the increased dropout rate.
Gov. Tate Reeves said Mississippi isn't just in the best fiscal and financial shape in our state's history, but also in the best educational shape in our state's history and performing better than the national average. Mississippi's graduation rate exceeds the latest U.S. rate of 86.5% from 2019-20 reported by the National Center for Education Statistics.
"I'm proud of Mississippi's students and educators for reaching another historic graduation rate milestone," said Dr. Robert Taylor, state superintendent of education. "The MDE will continue to provide essential services and support for all students to stay in school and graduate to achieve academic and career success."
Read the graduation report below:
Copyright 2023 WTOK. All rights reserved.