Tigers survive late scare, keep undefeated home record alive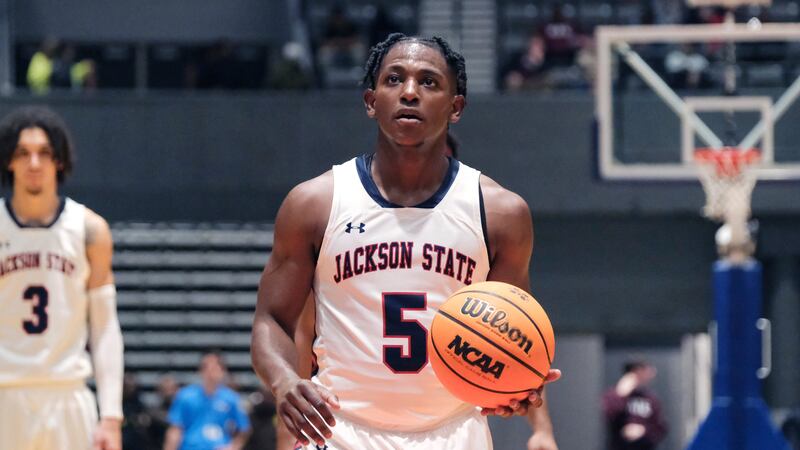 Published: Jan. 21, 2023 at 5:46 PM CST
JACKSON, Miss. (WLBT) - Head Coach Mo Williams and the Jackson State Men's Basketball squad held on late to remain undefeated at home this season, securing the victory against the Bethune-Cookman Wildcats Saturday afternoon.
Conference wins never come easy, and JSU learned that the hard way in Houston Monday against Texas-Southern, losing at the buzzer.
The Tigers responded well at Lee E. Williams Athletic and Assembly Center, led by Jackson native Ken Evans Jr.
"We've talked about it, we worked on it, and I'm glad to see it come down to a game where you have to make free throws to win and we stepped up to the line and made free throws," Coach Williams said. "I think we played okay. We did enough to win, a win is a win, but we've just got to be better in a lot of areas."
Guard Coltie Young got JSU going early, hitting a 3-point jumper to convert Jackson State's first basket of the contest against the league's statistically worst 3-point defense in Bethune-Cookman.
After the Wildcats' early 4-3 lead, Jackson State led the rest of the way throughout the first half, going into halftime with a 31-27 advantage.
Bethune-Cookman exploded to start the second half with a quick 5-0 run to lead 32-31. However, that lead would only last 20 seconds as Young hit another triple to regain the lead for the Tigers 34-31 with just over 18 minutes to play.
Jackson State led the remainder of the game despite a late comeback effort from the Wildcats, who narrowed down the JSU lead to just 2 points thanks to a couple of late 3-pointers with under 30 seconds to play.
Leading 68-66, the Tigers must have been having flashbacks of Monday's late-game collapse against the Tigers of Texas-Southern. However, forward Trace Young's late free throws put any buzzer-beater hopes from Bethune-Cookman to bed, securing a narrow 70-66 win against the Wildcats.
Evans Jr. led the Tigers in scoring with 18 points. Three other Tigers reached double-digits in points, including Trace Young and point guard Chase Adams with 13 points and Coltie Young with 10 points. The 3-point shot became a huge factor for JSU, who shot 36% from behind the arc and converted 8 treys.
Jackson State improved to 5-14 overall and 4-2 in conference play. The Tigers took care of business at home yet again, winning all three games inside of Lee E. Williams.
JSU will look to continue its impressive home record against Florida A&M Monday night at 7:30 p.m.
Want more WLBT news in your inbox? Click here to subscribe to our newsletter.
Copyright 2023 WLBT. All rights reserved.