Mississippi Braves host first job fair
The Braves are looking to fill part-time roles for the 2023 season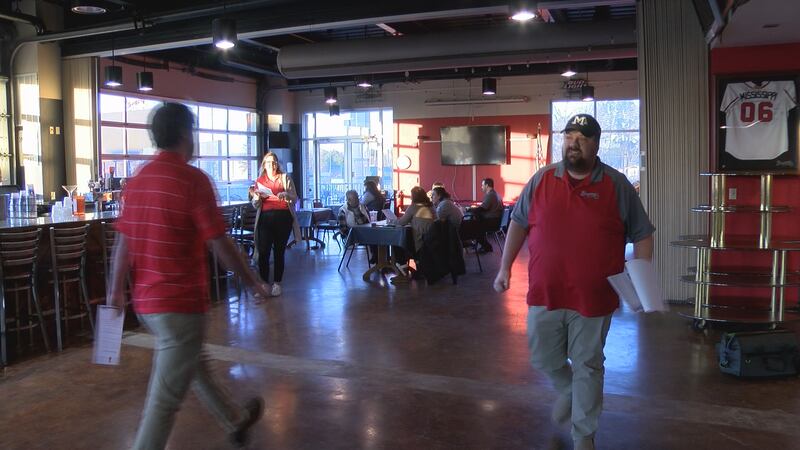 Published: Jan. 26, 2023 at 8:40 PM CST
JACKSON, Miss. (WLBT) - The Mississippi Braves hosted their first of two job fairs to fill roles for the 2023 season on Thursday.
The Braves are looking to fill part-time roles, including, but not limited to, parking attendants, camera operators, and concession stand workers.
Braves general manager Pete Laven said all employees play a role in creating a great gameday atmosphere.
"There's a good chance when a fan comes to a game, their whole experience might be based on that one person they interact with that night, and that could be one of these people here right now, that hasn't even started yet," Laven said. "Everybody that works here has a hugely important role."
The second job fair will be Saturday Feb. 11, from 10 a.m. to 1 p.m. at the Farm Bureau Grill at Trustmark Park.
Want more WLBT news in your inbox? Click here to subscribe to our newsletter.
Copyright 2023 WLBT. All rights reserved.