Two local boxers fighting in inaugural Henry Armstrong Boxing Classic
The event will be held in Columbus on Saturday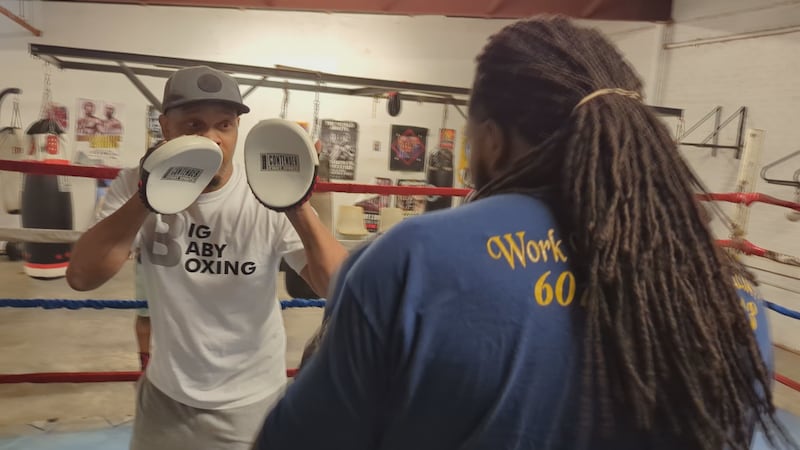 Published: Mar. 3, 2023 at 8:28 PM CST
PEARL, Miss. (WLBT) - The inaugural Henry Armstrong Boxing Classic will be held in Columbus on Saturday.
The event is named after the late Mississippi boxer, Henry Armstrong, who, in 1938, became the first boxer to ever hold three world titles at the same time.
Two boxers from the Pearl Boxing Club will be fighting in the event: Chown 'Chop Chop' Sims, and Keshaun 'Big Baby' Davis.
Sims is 9-1 in his professional boxing career, with five knockouts in his nine wins. He is currently the Mid America super middle weight title holder, winning the title in 2020.
"I'm defending my belt, I think this is about my fourth time to defend this title, and it just means so much for me," Sims said. "First of all, I've got to thank Pearl Boxing Club, because without them this wouldn't be the possible… or without God."
When Sims won the title in '20, he was the first Mississippi boxer to hold a title in more than 30 years, according to his coach, Bombay Higginbottom.
"He's fighting on the card, and he was the first person in Mississippi to win a title [since 1988]," Higginbottom said. "So, it's just a coincidence that all this is coming together like that."
The event is even more special for Davis. The 23-year-old boxer was raised in Pearl, but is from Columbus.
"It's kind of special saying that I'm from Columbus, he's from Columbus. He was the first champion, I'm going to be the next champion," Davis said.
Davis is excited to fight in his hometown.
"It's my first time in front of all my friends and family, so I'm excited," he said. "Definitely one of the goals I had in mind, so it'll be a good time, to bring everybody out."
Davis, who has been training at the Pearl Boxing Club, is undefeated so far in his professional career at 4-0, with four knockouts. Higginbottom believes Davis can be among the best of the best.
"It's a possibility that the heavyweight champion of the world will be from Mississippi one day," he said.
Want more WLBT news in your inbox? Click here to subscribe to our newsletter.
Copyright 2023 WLBT. All rights reserved.