Edger Ronald "Ron" Smith Obituary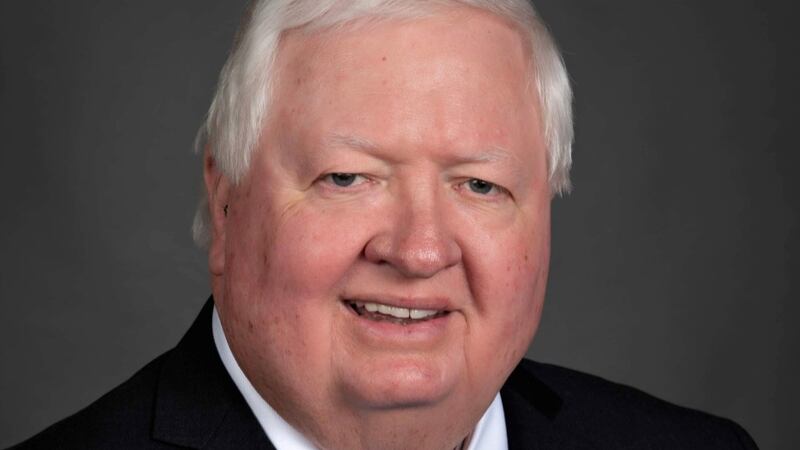 Published: Nov. 14, 2023 at 3:56 PM CST
MERIDIAN, Miss. (WTOK) -
Funeral services for Mr. Edgar Ronald "Ron" Smith will begin at 12:00 Noon, Thursday, November 16, 2023 at Collinsville First Baptist Church with the Reverends Damon Williams and Keith Lovett officiating. Interment will follow graveside rites at Antioch Southern Methodist Church Cemetery. Robert Barham Family Funeral Home is honored to be entrusted with the arrangements.
Ron Smith, 69, of Collinsville, MS passed away peacefully in his home November 11, 2023.
He was an active lifetime member of Antioch Southern Methodist Church where he served faithfully in many leadership roles and was the Adult Sunday School teacher for many years. He never missed an opportunity to witness to others about having a deep and personal relationship with God. Ron was a loving son, brother, husband, father, papaw, and friend. He never met a stranger and always made sure everyone felt welcomed. He loved anything to do with West Lauderdale or Mississippi State athletics. In his spare time, he played golf and followed his grandchildren to all their sporting events. He rarely missed a ballgame and if he did, it was because he was torn between which grandchild to go watch. He often visited and went to dinner with his West Lauderdale Class of 1972 classmates. He always cherished spending time with his family and took them on many family vacations.
Ron has often been titled as one of the "Fingerprint Guru's" in the Forensic world. He began his Forensic career at the age of 18 when he moved to Washington, D.C. to work with the FBI. He and LaDonna moved back closer home and he worked with the State of Alabama Crime Laboratory as a Crime Scene and Fingerprint Examiner. He then transferred to the Mississippi Crime Laboratory until he retired as the Director of the East Mississippi Crime Laboratory in July of 2002. Ron started sharing the love of Forensics with others in the early 1990′s when he started teaching the first ever Palm Print Comparison course. He travelled all around the U.S. and many foreign countries and inspired forensic scientists with his vast amount of forensic and courtroom testimony knowledge. In 2002, he and his daughter, Heather began a private consulting firm, Ron Smith and Associates, Inc. Through this company, he continued to assist examiners and government agencies in many facets of crime solving. Per his wishes, the Associates of RS&A will continue to carry out his legacy for years to come.
He is survived by his Golden Doodle and best friend, Rusty; his children, Heather and Frank McNeill, Smitty Smith (Lindsey Aull), and Matt and Lauren Smith; his brothers, Jerry Smith (Fran) and Charlie Smith (Margie); his sister, Joyce Williamson; his brother-in-law, Kyron (Brenda) Crenshaw; and his sisters-in-law, Linda Crenshaw, Pat Crenshaw, and Dale Smith; grandchildren, Jake and Emma McNeill, Beckham and Ollie Smith, Graham, Anniston, Harper Ann, and Reagan Smith, and Gavin, Peyton, Keegan, and Macy Aull, and numerous nieces and nephews.
He is preceded in death by his wife of 42 years, LaDonna Crenshaw Smith; parents, Talmadge and Rita Smith; in-laws James and Iva Lee Crenshaw; brothers-in-law, Billy Williamson, Wayne Crenshaw, and Larry Crenshaw; and a sister-in-law Lynn Crenshaw.
In lieu of flowers, the family requests memorials to be made to Antioch Southern Methodist Church or the Greater Meridian chapter of the Fellowship of Christian Athletes.
Pallbearers will be Stan Hatcher, Kenny Livingston, Markey Joiner, Russ Williamson, Jeff Smith, Jason Smith, Richard Crenshaw, Brandon Crenshaw, and Wade Duncan. Honorary pallbearers will be his golfing buddies: Rusty Kynerd, Wayne James, Keith Logan, Bootsy Roberts, Scott Albanese, Frank Coleman, Gary Stokes, Rick Strait, Ronnie Warren, and Flint Tedder.
Online condolences may be expressed at robertbarhamffh.com
The Smith Family will receive guests from 5:00 PM until 7:00 PM at Robert Barham Family Funeral Home and one hour prior to funeral rites at the church.
Copyright 2023 WTOK. All rights reserved.