Salvation Army to kickoff Red Kettle Campaign Friday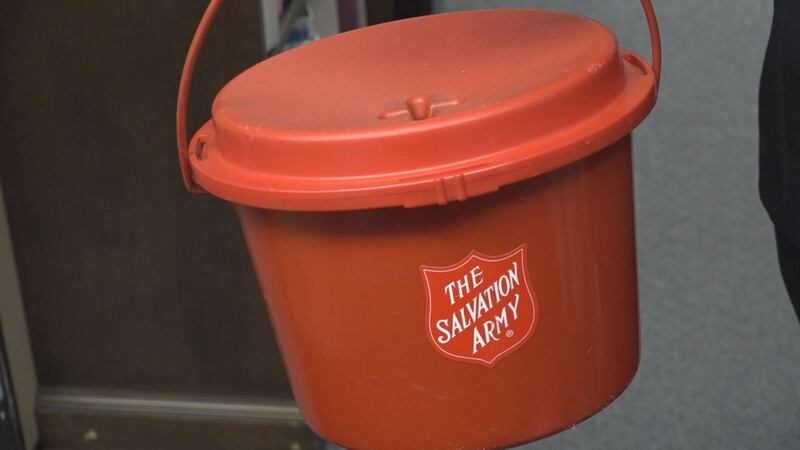 Published: Nov. 14, 2023 at 3:57 PM CST
MERIDIAN, Miss. (WTOK) - The Salvation Army is inviting the community to join the kick-off of its Red Kettle Campaign Friday. The most significant fundraiser for the organization officially begins Nov. 17 at 11 a.m. at Uptown Meridian.
The festivities will be co-hosted by Miss Volunteer America Hannah Perrigin with special music by Alana Sparrow Broughton.
"We are committed to helping our community overcome crisis and need in every season. All donations support local programs and services to our neighbors when they need it most," said Lt. Roy Fisher, commanding officer of The Salvation Army.
Convenient giving options are available. All Red Kettles feature QR codes, enabling shoppers to make quick and secure donations with their phones. Kettles are enabled for credit cards, Apple Pay, Google Pay, PayPal or Venmo. Online giving may be completed here.
Businesses, individuals and groups may host online Red Kettle fundraisers by choosing the 'fundraising' option at meridianemptystocking.org
Guests will also have the opportunity to adopt an Angel Tree recipient, providing gifts and clothing to children, seniors, and families who would otherwise go without. Last year, The Salvation Army provided gifts and essentials to over 600 children and seniors in need.
"Please join us as we still have many Christmas angels that need adopting," said Fisher. "Because only together can we ensure every child and senior gets to experience the joy and miracle of Christmas."
Salvation Army Angel Trees can be found at all Citizens National Bank locations, Walmart and Uptown Meridian mall. Gifts may be purchased from the comfort of your home through https://www.walmart.com/sparkgood. for more information, visit The Salvation Army at 1115 25th Avenue, Meridian, MS 39301, email meridianms@uss.salvationarmy.org or call 601-483-6156.
Visit salvationarmymeridian.org, email roy.fisher@uss.salvationarmy.org, or call 470-727-1007 to donate or learn more about how you can support The Salvation Army this Christmas and beyond. To volunteer, visit registertoring.com.
Copyright 2023 WTOK. All rights reserved.