Winning $100K Powerball sold at Petal gas station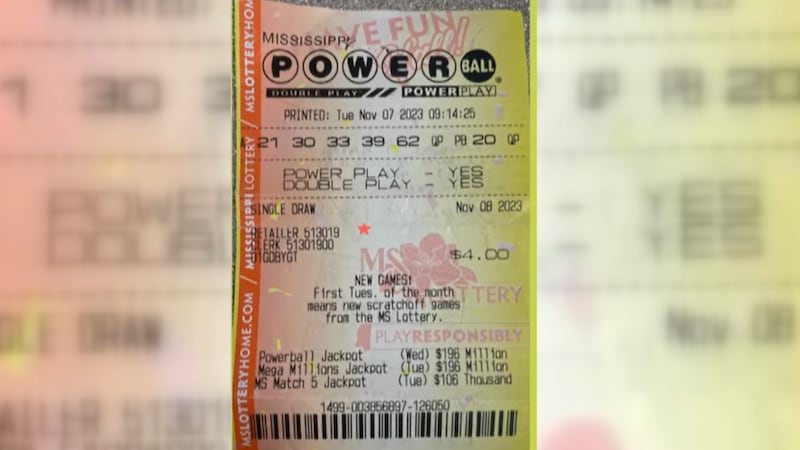 Published: Nov. 15, 2023 at 11:36 AM CST
PINE BELT, Miss. (WDAM) - One person just got $100,000 richer after purchasing a winning Powerball ticket in the Pine Belt.
The Mississippi Lottery Corporation announced on Wednesday that a player won $100,000 on a Powerball ticket after buying it from Dandy Dan's #532 in Petal.
According to MLC, the player spent an additional dollar for the Power Play option, which doubled their winnings. If they had not bought the extra option, the player would've walked away with $50,000.
Want more WDAM 7 news in your inbox? Click here to subscribe to our newsletter.
Copyright 2023 WDAM. All rights reserved.