New President named for Jackson State University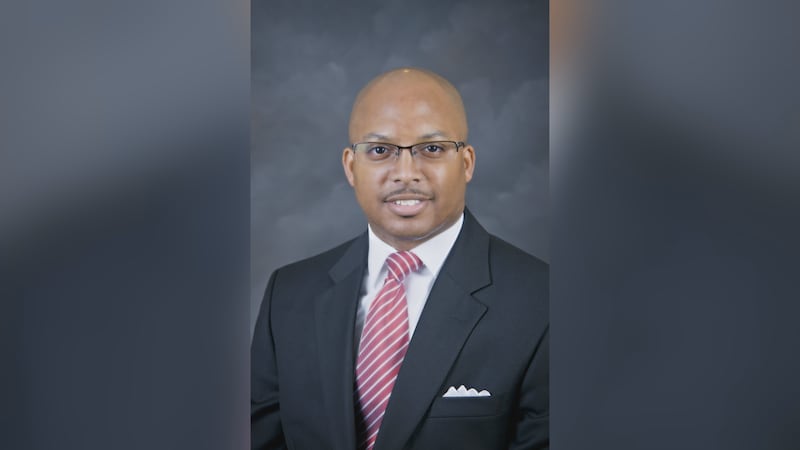 Published: Nov. 16, 2023 at 3:40 PM CST
JACKSON, Miss. (WTOK) - The Board of Trustees of State Institutions of Higher Learning completed its search for the 13th President of Jackson State University by voting to name Dr. Marcus L. Thompson as President during its Thursday meeting in Jackson. The appointment is effective Nov. 27.
A news release from the Board cited Thompson's more than 20 years of leadership experience in early childhood, K-12 education and higher education. Thompson has been the Deputy Commissioner and Chief Administrative Officer of the Mississippi Institutions of Higher Learning for over a decade, responsible for overseeing IHL staff. In this role, all senior-level leaders report to him, and he manages all facets of day-to-day operations of the agency, including IHL Board relations, communications, legislation, technology, data management, and facilities.
Thompson is a liaison between the IHL Commissioner's Office; the IHL Board of Trustees; and Mississippi's eight public universities – Alcorn State University, Delta State University, Jackson State University, Mississippi State University, Mississippi University for Women, Mississippi Valley State University, the University of Mississippi, and the University of Southern Mississippi.
The Board said Thompson is a former educator and administrator, serving private schools and public schools in the Jackson Public School District and the Copiah County School District, where he enjoyed and excelled at one-on-one student interactions the classroom provided. He has held endorsements to teach elementary education and licenses to teach English, history, mathematics, and Spanish. He ultimately left the classroom and joined the Mississippi Department of Education to have a broader impact on students across the state. At MDE, he became Chief of Staff and Assistant to the State Superintendent of Education. His appointment met with the approval of the JSU Alumni Association.
Thompson earned a Bachelor of Arts degree in history and Spanish and a Master's degree in Education from Mississippi College. He holds a Doctor of Philosophy degree from Jackson State University in urban higher education.
Copyright 2023 WTOK. All rights reserved.