Hattiesburg Zoo announces death of second-born hyena cub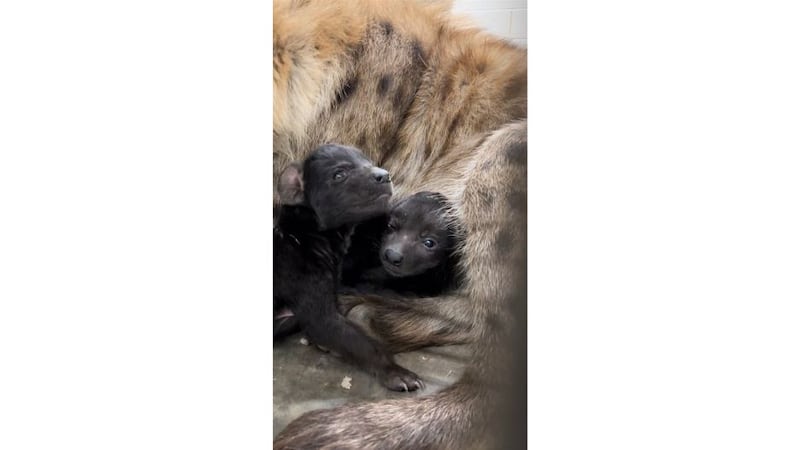 Published: Nov. 16, 2023 at 5:15 PM CST
HATTIESBURG, Miss. (WDAM) - Sad news is being reported out of the Hattiesburg Zoo.
On Thursday, the zoo announced the death of the second-born hyena cub from mom, Pili.
The birth of the clubs was announced last month.
Hyena births are tricky both in the wild and in the zoo environment for the mothers and cubs, according to the zoo.
They usually bear litters of two to four cubs with only an approximate 40% survival rate. Unlike most newborn animals, hyena cubs are born with open eyes and a full set of teeth.
The cubs compete for dominance from birth and have a hierarchy that is established early in life with aggressive behaviors.
Moments after the birth of the second cub, animal care staff noted that the first cub was showing signs of aggression toward its sibling.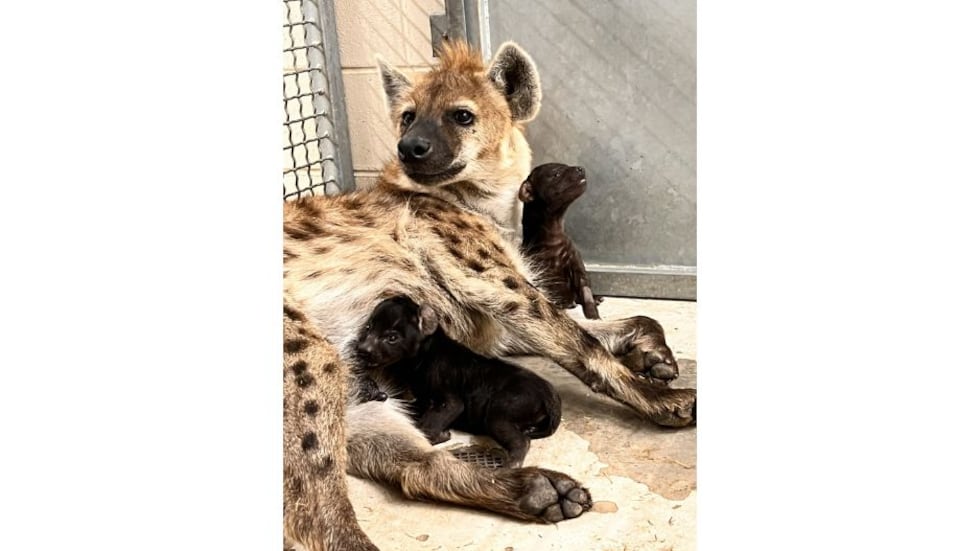 "We have to walk a fine line with care for hyenas as we can only separate the cubs from their mother and sibling for short periods of time," said Kristen Moore, Animal Curator. "Hand-raising cubs is not an option because hyenas learn appropriate behaviors from other hyenas."
As the cubs continued to grow, gain weight and meet expected milestones, the animal care team closely monitored the pair and cataloged wounds on the second-born cub, which was the smaller of the pair.
The team separated that cub from Pili and its sibling long enough to check the wounds and treat them to prevent infection. However, long-term separation is not an option for hyenas as they cannot successfully be reintroduced to their clan.
The zoo said fighting between the pair intensified on Wednesday evening, and the second-born cub attained extensive wounds from which it did not recover.
The zoo's veterinarian and animal curator have been in contact with personnel from the Species Survival Program (SSP) throughout the birthing process and the first month of their growth and have informed them of the cub's death.
SSP is a program developed by the Association of Zoos and Aquariums to ensure the survival of selected species in zoos and aquariums, and it focuses on animals that are near threatened, threatened, endangered or otherwise in danger of extinction in the wild.
The Hattiesburg Zoo works closely with the SSP because of its role in the hyena breeding program.
"Understandably, our animal care team is quite affected by this loss," said Rick Taylor, executive director of the Hattiesburg Convention Commission, which oversees and manages the Hattiesburg Zoo. "While we understand that these are wild animals and not domesticated pets, it is still difficult when the team loses any animal."
"Our team's professionalism is to be commended for the care and commitment they give to our animals," Taylor said.
Want more WDAM 7 news in your inbox? Click here to subscribe to our newsletter.
Copyright 2023 WDAM. All rights reserved.