Meridian Police Chief to be recognized as Citizen of the Year by local fraternity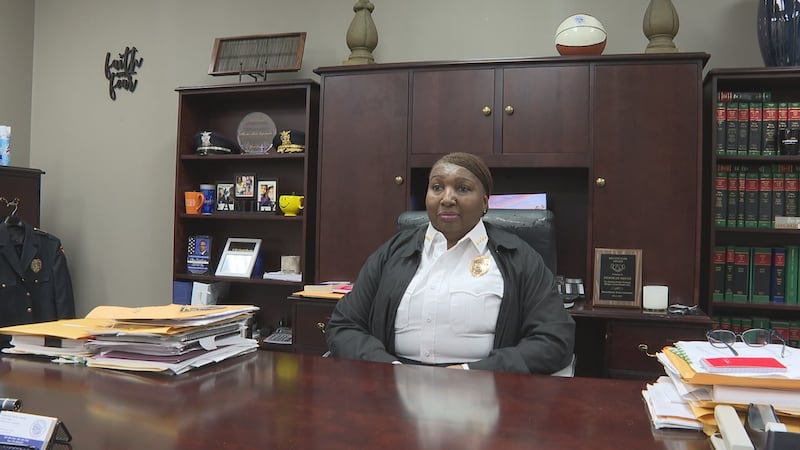 Published: Nov. 16, 2023 at 4:53 PM CST
MERIDIAN, Miss. - Meridian Police Chief Deborah Young will be among honorees at an upcoming banquet hosted by the local chapter of Omega Psi Phi Fraternity, Inc.
Theta Iota Iota Chapter will recognize Young as Citizen of the Year for 2023 at its Achievement Week Banquet, which will be held Friday, Nov. 17, at 7 p.m., at the Temple Theatre. The banquet is one of several activities slated during the fraternity's observance of Founders Week.
"During Founders Week, we like to show our love and support of our community, as well as recognize those people who are doing an outstanding job to improve and uplift Meridian," said Christopher Hatcher the chapter's past president. "We know that crime has increased in Meridian, as it has everywhere. All we hear is negativity about what is being done about it. We would like to show our appreciation to Chief Young for her commitment to the community and for what she and her officers are doing to keep our community safe."
Young, who was sworn into office in September 2021, is the first female chief in the history of the Meridian Police Department. She has been with MPD for more than two decades, beginning her career in courts and records in 1995 before becoming a police officer in 1998. She retired in 2019.
Also during the banquet, several members of the Iota Iota Chapter will be recognized for their dedication to improving and uplifting the community.
Omega Psi Phi Fraternity, Inc. is the first international fraternal organization founded on the campus of a historically black college. The fraternity was founded on Nov. 17, 1911, on the campus of Howard University in Washington, D.C. "Manhood," "Scholarship" "Perseverance" and "Uplift" were adopted as Cardinal Principles.
Wendell Bell currently serves as president of Iota Iota Chapter, Omega Psi Fraternity Inc.
Submitted by the City of Meridian