Meridian church, United Healthcare give free turkeys to Oak Grove residents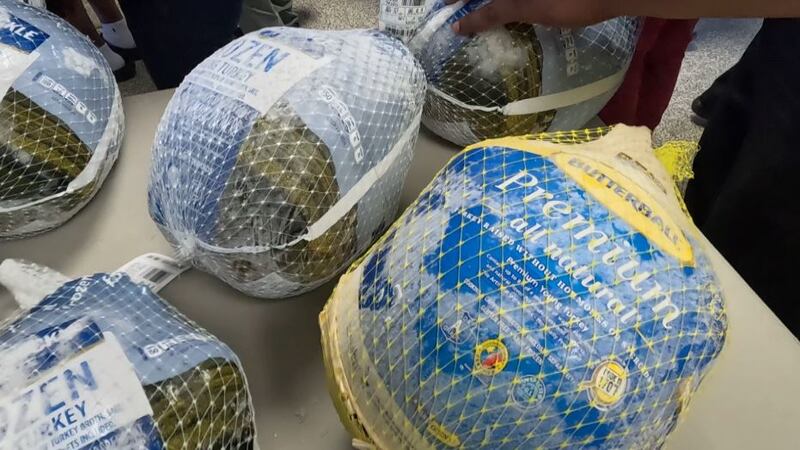 Published: Nov. 20, 2023 at 12:43 AM CST
PINE BELT, Miss. (WDAM) - A turkey giveaway in Oak Grove was put together Sunday by Freedom Rock Church in Meridian and United Healthcare.
Students from Oak Grove High School volunteered, passing out the turkeys to people as they drove up.
United Healthcare also provided information to residents on Medicare open enrollment, as well as other health resources.
Freedom Rock's Bishop Labaron Hedgemon said the annual event was his way of giving back to a community that has given so much to him.
"Being a graduate of William Carey, it means a lot for me to come back to Hattiesburg to be able to extend a genuine gift of thanks in this Thanksgiving season," said Hedgemon. "I'm hoping people will leave here feeling loved, considered and experience most importantly the compassion of Christ and the generosity of United Healthcare."
Hedgemon said plans already have started for a bigger drive next year.
Copyright 2023 WDAM. All rights reserved.