Sideline View with Dale McKee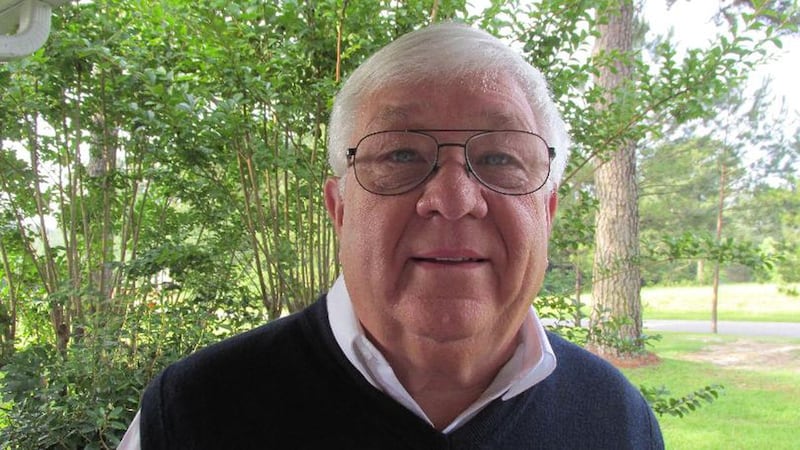 Published: Nov. 20, 2023 at 10:19 AM CST
MERIDIAN, Miss. (WTOK) -
The 120th playing of the Egg Bowl will be on Thanksgiving night. Ole Miss (9-2, 5-2) will travel to Starkville to face the Mississippi State Bulldogs (5-6, 1-6). Both teams have a lot running on the outcome with MSU needing a win to continue their streak of 14 consecutive bowl games. Ole Miss, on the other hand, is in prime position for a New Year's Day bowl appearance, a 10-win regular season and a Top Ten berth in the AP poll. The Rebels are still in line for their first 11-win season in school history with two more wins. The game will be televised by ESPN with a 6:30 pm. kickoff.
Mississippi State was elated as quarterback Will Rogers led the Bulldogs to a 41-20 win over USM. Rogers was back on the field for the first time since October 7. The Brandon native threw two touchdown passes while another injured offensive player in running back Jo'quavious Marks returned to action for the first time since October 21 and caught a TD pass. The Bulldogs ran for 238 yards while Rogers passed for 144 yards. JaKarius Caston led the USM offense with two catches for 88 yards and a TD and returned a kickoff 98 yards. Frank Gore Jr. was limited to 66 yards on the ground. USM (3-8) will host Troy Saturday at 11 a.m.
Ole Miss had a sluggish start but scored three consecutive times in the third quarter to defeat Louisiana-Monroe, 35-3. Jackson Dart threw for three scores in that third period barrage. Ole Miss led 7-3 at halftime over the Warhawks (2-9, 0-8) of the Sun Belt Conference. The Warhawks of Terry Bowden picked up a nice check for $1.6 million for their efforts.
Alcorn won the Soul Bowl over rival Jackson State, 28-24, this past Saturday. The Braves (7-4, 6-2) and the Tigers (7-4, 5-3) ended their seasons. The Braves finished second to Prairie View in the SWAC West while the Tigers placed second in the SWAC East to Florida A&M. Mississippi Valley (1-10) season concluded last Thursday with a loss to Alabama A&M.
Delta State quarterback Patrick Shegog threw for 318 yards and six touchdowns as the Statesmen opened the NCAA Division II playoffs with a resounding 49-14 win over West Florida. DSU (10-1) hosts Valdosta State (11-1) this Saturday. The Statesmen gave Valdosta their only loss (49-25) back on October 7.
Belhaven's (9-2) most successful season came to an end as the Blazers fell to defending national champion North Central of Naperville, Illinois, 65-0, in the NCAA Division III playoffs.
East Mississippi quarterback Ty Keyes fired a 79-yard touchdown pass to Raymon Blackmon in the final 90 seconds to lead the Lions to a 27-20 win over Co-Lin in the state JUCO championship game.
Ten finalists for the C Spire Conerly trophy, given each year to Mississippi's top college football player, were announced by the Mississippi Sports Hall of Fame. Each of our state's four-year football teams selected one player, and the winner will be selected by a panel of statewide media and NFL scouts. The finalists are quarterbacks Aaron Allen (Alcorn State) and Patrick Shegog (Delta State); Millsaps punter Ethan Klapatch; Mississippi Valley State center Rodney Luckett; Mississippi State linebacker Nathaniel Watson; and running backs Kolbe Blunt (Belhaven), Irv Mulligan (Jackson State), Marcus Williams (Mississippi College), Quinshon Judkins (Ole Miss) and Frank Gore Jr. (Southern Miss). Judkins won the award last year. The winner will be announced on Tuesday, November 28, at the Country Club of Jackson. CBS football analyst Charles Davis will be the featured speaker.
The Lady Bobcats of Jones College (17-1-1) won the Division II National Championship this past Saturday, 3-0, over Johnson County Kansas in Tucson, Arizona. The championship was the first in program history and a first for Mississippi in soccer.
Former Ole Miss quarterback Chad Kelly was named the Canadian Football League's Most Outstanding Player. Kelly led the Toronto Argonauts to a 16-2 record. Kelly is the highest paid player in the CFL.
Copyright 2023 WTOK. All rights reserved.