Meteorologist / Reporter
WTOK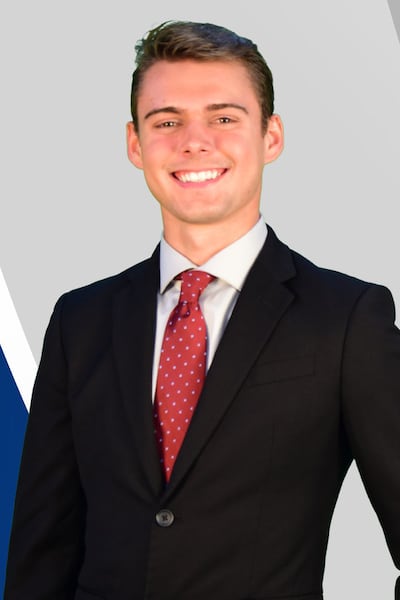 Chase Franks joined the WTOK team in March 2022 as the weekend meteorologist. He is beyond excited to start his career at WTOK and hopes to learn as much as he can about the Queen City.
Chase is from the Lone Star State as he was born and raised in Dallas, Texas. He made his way over to Mississippi by transferring to Mississippi State University where he plans on graduating in 2024 with a bachelors in Broadcast Meteorology. Before coming to Mississippi State, Chase was a kicker for the University of the Incarnate Word football team. While sports have always been a big part of his life, weather had always been his passion. Chase is so excited to share his passion and love for the weather with the Community.
When Chase is not working at WTOK, he enjoys working out, hanging out with friends and family, and relaxing and watching numerous Tv shows and anime. He also enjoys any sports program, particularly hockey and football. If the Dallas Stars or Mississippi State Bulldogs are playing, you will see him glued to the Tv.
Education
Mississippi State University