Bimbo Bakeries donates new picnic area to the Boys and Girls Club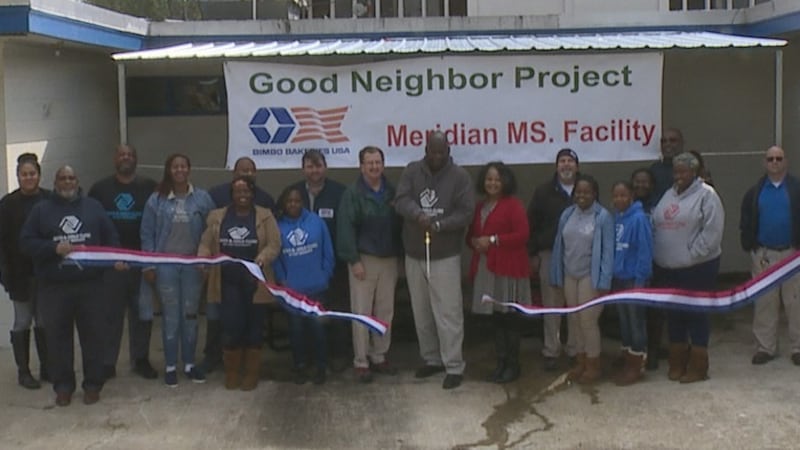 Published: Nov. 15, 2018 at 1:27 PM CST
A new picnic area is ready to be used by the Boys and Girls Club of East Mississippi thanks to Bimbo Bakeries' Good Neighbor Program.
"What this pavilion will do for us is give us a covered area and additional space to tell you the truth, not in this cold weather, but as the weather warms up we'll be able to use this as an outside classroom for the kids, also an outside area you for our staff and different people to just come out and have lunch or for the kids to do homework," says Ricky Hood, the executive director for the Boys and Girls Club of East MS.
Bimbo Bakeries has created the Good Neighbor Program to give back to the community and promote physical activity, the environment, and/or security.
"It's very important that we give back to the community because we have a lot of our associates that work at the Meridian bakery who lives in this community," says Angela McKinnis, the human relations manager for Bimbo Bakeries. "We want to show that we are active participants of the community and that we are constantly giving back to our associates and their families around the community."
The project cost over $5,000.
"This particular project took about 3 weeks to complete," McKinnis says. "We assembled the equipment at the bakery and we brought the equipment over and donated it to the program on today."
Officials with the Boys and Girls Club say that new space will be used well.
"We can't add onto the building so [Bimbo Bakeries] had a great idea of covering up an area out here and adding picnic tables," Hood explains. "That's a significant gift because we can bring 30 to 35 kids outside and do a classroom outside, so it's a big deal for us to have additional space."
This is the second year in a row Bimbo Bakeries chose the Boys and Girls Club Program for the Good Neighbor Program. Last year the company donated a fitness center.