Crash claims multiple lives in Kemper Co.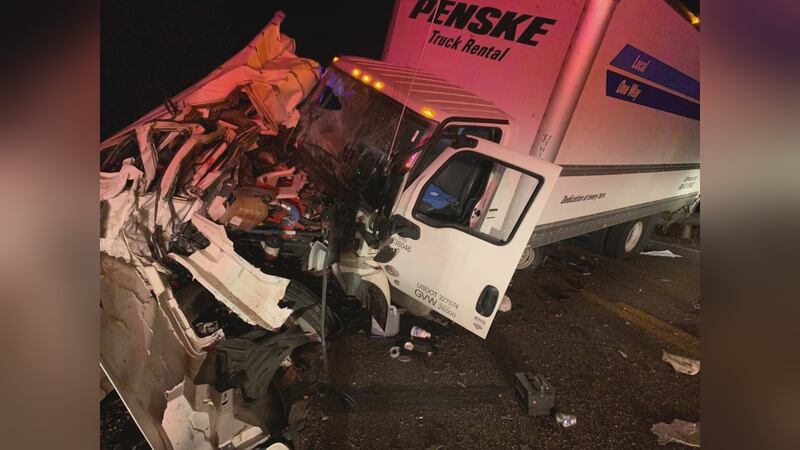 Published: Jun. 3, 2019 at 8:01 AM CDT
A wreck claimed the lives of eight people early Monday in Kemper County.
Sheriff James Moore says two vehicles, a box truck and a passenger van, collided head-on at 3:20 a.m. on Highway 16 East of Scooba near Lovers Lane Road.
The Mississippi Highway Patrol is investigating the crash. Sgt. Andy West says the passenger van was traveling east and the Penske truck was traveling west.
The people who died were in the van. The A.P. reports in an interview on the road shoulder near the crash site, Alejandro Estrejo Resendiz said he was driving the van. He said he was in his lane and tried to avoid the truck but could not. The driver of the Penske truck also survived the crash.
Speaking through a translator, Resendiz told The Associated Press that the crash happened on a curve near a small bridge as the group of workers drove to Monroeville, Ala., for jobs cutting trees. He said the truck pushed the van backward into the guardrail, where it came to rest.
AP also reported that a Mississippi woman says her husband, three of his brothers, and four other relatives died in the crash.
Amy Lugo says her 48-year-old husband, Francisco Lugo, was killed. She says three of his brothers also died in Monday morning's crash along with an uncle, two cousins and a brother-in-law.
She said the lone survivor in the van, the driver, also is a cousin. She says the men worked pruning trees.
Lugo said the victims were originally from Mexico. She described them as hard workers who loved their family. She and her husband have a son who turns 2 in August.
In tears, she said her husband had "waited so long to be a dad and now this happens."
The Associated Press contributed to this story.