Equal Justice Initiative honoring victims of lynching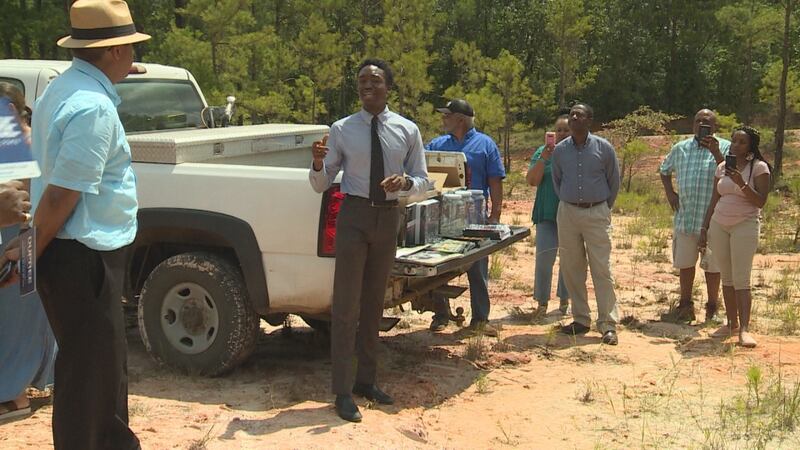 Published: Aug. 3, 2019 at 7:04 PM CDT
Many family members from all over came to the annual Soil Collection in Newton County to honor three victims of lynching in 1908.
Frank Johnson, Dee Dawkins, and William Fielder were honored by collecting soil from their lynching site at Good Hope Church Road.
"It was very important for us to meet these three men because of their legacy and a question what happen to equality in the state of Mississippi back in Jim Crow days. It is good for young people to come out to understand where they come from to get where they are going," said participant Carroll Johnson.
As part of its effort to help towns, cities and states confront and recover from tragic histories of racial violence and terrorism, the initiative is joining with communities to install historical markers in communities where the history of lynching is documented.
"This is a very humbling event to know our history of Newton County. It's very important that our young people to understand the sacrifices that these men have made," said participant Randy Patrick.
One history teacher traveled from Chicago to support this cause.
"It's important for students to understand they have a personal history and they can make connection through history. Often time's students believe history is abstract and boring. This gives them an opportunity to know stuff like this happened and you are a part of it. I think this was great opportunity," said descendant of Frank Johnson Zeidre Foster.
The program begin with songs, prayers, stories and blessing. The jars of collected soil will be on display at the Legacy Museum in Montgomery, Alabama.
The primary goal of the initiative is to raise awareness and provide education on the history of racial and economic injustice and inequality in America.