Final approval for Threefoot Building renovations expected this week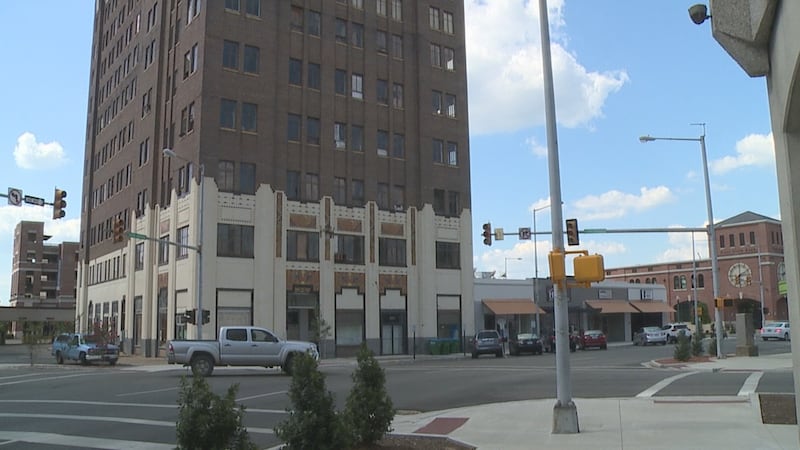 Published: Sep. 27, 2017 at 6:30 PM CDT
The long-standing project of renovating the Threefoot Building is its final stretch of beginning construction.
"We are on the last leg of approval, and soon after that I believe if everything is OK, we'll be able to begin construction," building developer John Tampa says.
Tampa made a stop in Meridian Wednesday to update city leaders on the status of the project.
Chief Administrative Officer Richie McAlister says that Tampa and the city of Meridian have had to jump many hurdles for things to lead to the project's status
"We've had to go through our State Department of Archives and History. We've had to go through the U.S. Department of Interior. We've had to go through numerous architectural drawings and designs and renderings to get to this point that we are today," McAlister says.
Tampa says the Mississippi Department of Archives and History plans to give the final approval by this Friday to begin renovations.
He originally expected to begin work three months ago but waiting for the final historical approval delayed work up to this point.
"Everyone, I think they understand the challenges that have come with this project. I think they were just as intense on the magnitude of the project. But we love the project and we've got to make it happen," Tampa says.
While locals in the city remain cautious on if this project will happen, developers are confident they will have this completed by spring 2019.
"You'll always have people in the community that say, 'I don't think it will happen.' Well you know, we never felt that way. We always felt that we had a great team working together to bring this project to fruition and we finally have reached that point," McAlister says.
The Threefoot Building would be renovated into a Marriott Courtyard Hotel. The hotel would be able to accommodate up to 130 rooms, and host a Starbucks, a boutique and several other businesses.
Tampa says it will cost $22 million or more to finish the project.
Once the final approval is given, work could take place within the next 30 to 40 days.