Judge Charlie Smith shot outside Lauderdale County Courthouse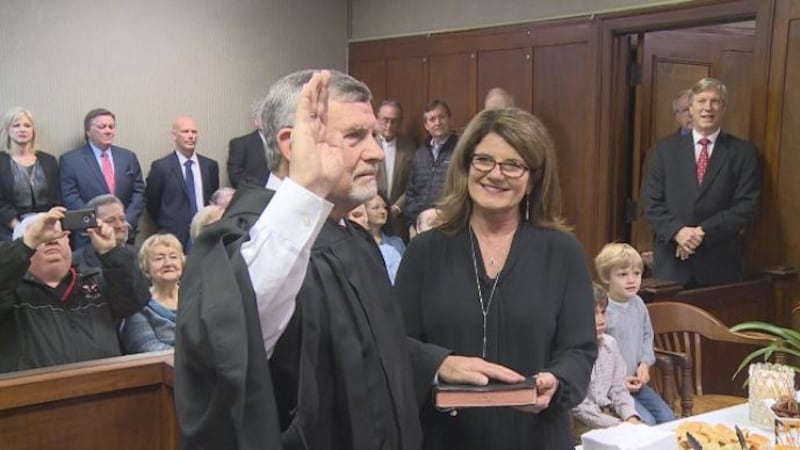 Published: Mar. 16, 2020 at 8:56 AM CDT
Chancery Judge Charlie Smith was ambushed and shot outside the Lauderdale County Courthouse in downtown Meridian Monday morning.
Meridian Police Lt. Rita Jack said Smith was shot in the lower abdomen when he was getting out of his truck to go inside the courthouse.
The shooter has not been apprehended.
Smith underwent surgery in a Meridian hospital Monday morning and was later transported to a Jackson hospital where he was reportedly in stable condition.
Law enforcement agencies have processed the scene and collected evidence around the courthouse.
"We are working with the Lauderdale County Sheriff's Office to get video surveillance and we're hoping to get a break soon in this case," said Jack.
"It always is, and in chancery court in particular, where you are interfering in people's lives and their homes and with their children, their money, and people do take it personally," said Chancery Court Judge Larry Primeaux, senior judge of the 12th Chancery Court District. "And it's something that needs to be taken seriously."
Anyone who has information about this case is urged to report it to Crimestoppers at 855-485-8477.