Local residents protest outside WTOK-TV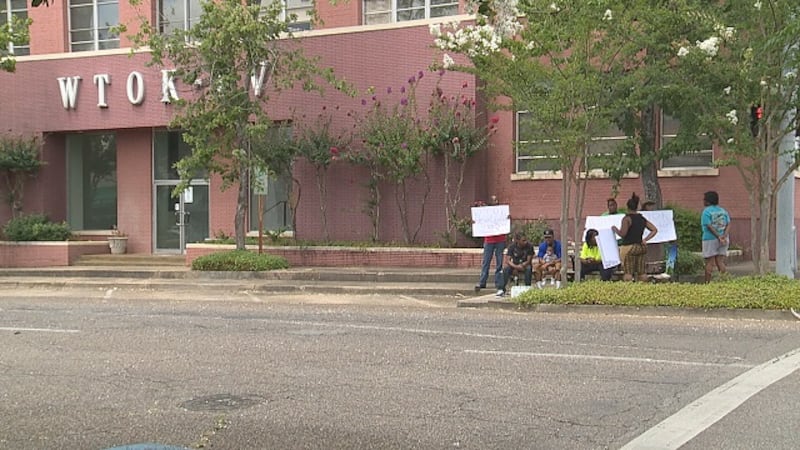 Published: Jul. 6, 2016 at 6:41 PM CDT
Local residents protested outside WTOK studios about a story we aired Wednesday.
Protesters spent about two hours Wednesday voicing their disapproval of what they call unfair treatment of African Americans by the media in general and WTOK in particular. The protest comes in response to Wednesday's story about a video showing a black teenager who appears to have been beaten, and continuing to be beaten while having racial slurs thrown at him. They say they are upset about the timing of the release of the story.
"Show the correct way to report the story. You're supposed to report all news, not just your news. You are supposed to report all news. So, report it. It took y'all over a week or so to show the video of a young kid, beaten by some white guys with a gun to his head," said Danny Evans, one of the protesters.
Newscenter 11 first received the video on Thursday and aired it yesterday after verifying its authenticity and learning some of the facts regarding it.
WTOK general manager, Tim Walker, said in a statement, "Newscenter 11 has a long history of fair, accurate, and timely news coverage. Any assertion that a recent story has not been covered in that manner is without merit."