New driving laws to take effect in Mississippi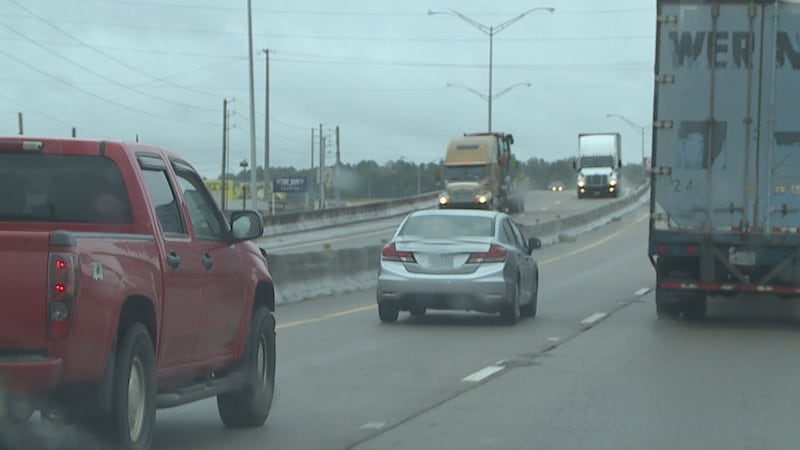 Published: Jun. 29, 2017 at 3:21 PM CDT
As many people prepare to hit the highway for the holiday, there are some changes that motorists need to know about in Mississippi. Three new driving laws will take effect in the Magnolia State starting Saturday.
The first law requires drivers in the left lane to pass another vehicle or make a left turn. Most local drivers we talked to like the new law.
"If you're going to pass, pass," says Mark Wilson of Bailey. "It's dangerous on the large trucks too if you won't get out from beside them."
"For emergency purposes, somebody could be going for an emergency and somebody could be in the way and slowing them up," says Kerry McCarthy of Meridian.
"I think it's a great idea about passing on the passing lane," says Alicia Thames of Meridian. "That's because I know that when I'm on the interstate traveling, I get so upset when people don't get over, and they stay in the passing lane, side-by-side and you're stuck behind them."
"If you're driving the speed limit I think a person should be able to drive in any lane that they want to," says Laureen Bettis of Shubuta.
Many of the drivers also had strong feelings about the second new law. It will require everyone in a vehicle on Mississippi roads to wear a seat-belt.
"I think everybody should wear them," says Mark Joiner from Lauderdale County. "I didn't come from that generation, but I know how much safer it is to have them on."
"Basically, everybody should be wearing seat-belts for safety purposes because you never know what is going to happen," says McCarthy.
Then there's the third new law. It involves what was a popular practice in the past of allowing people to ride in the back of a pickup truck. Starting Saturday, that also will be illegal.
"That's a good law," says Wilson. "If turned over someone could get hurt real bad."
"It's very important that the kids don't ride in the back of the truck, especially the way that people speed these days," says Bettis.
"I think it's crazy," says Alexis Brown of Meridian. "It's just more money to fine, to get into the pocket of the citizens."
The fine for breaking one of the new laws will be $25.
All new laws that were passed during this year's legislative session in Mississippi will take effect this Saturday on July 1st.