New voting machines in place in Newton County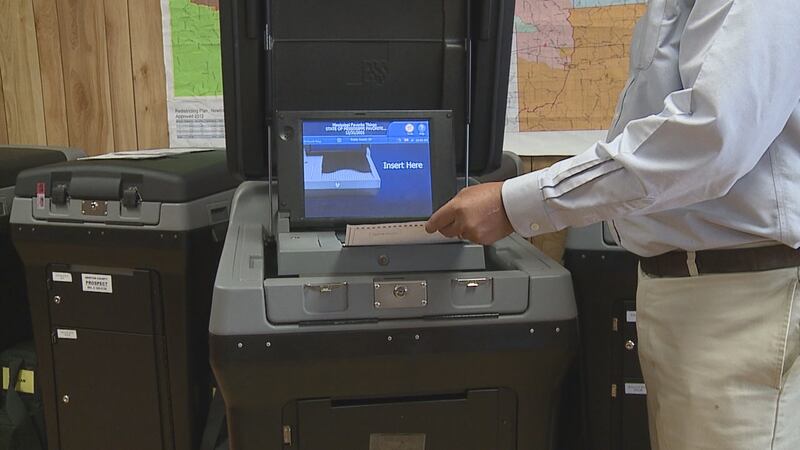 Published: Jul. 29, 2019 at 2:37 PM CDT
Voters in Newton County and across Mississippi will be heading to the polls next Tuesday. Important positions are up for grabs and Newton County officials are ready to use some new machines to help make the voting process smoother.
"We're just rolling out the new DS200, similar to what a lot of the other counties throughout the state have already implemented," says Mike Butler, the circuit clerk for Newton County. "This is basically kind of going back just a little bit, we're going back to actual paper ballots."
Butler says having the paper ballots will help ensure a safe and secure election.
"Well of course the paper trail is the biggest thing right now, that's the big push right now," Butler says. "With the integrity of the elections changing a lot in the last several years, that's one thing every thing's reverting back to, the actual paper ballots."
He says the machines have been tested and are ready to go.
"We've completed all the L & A testing on all the equipment," Butler says. "All of the equipment that will be used on Election Day, each one of them has been tested and are ready to be rolled out."
With the new machines in place, here's what people can expect when they head out to the polls:
"The voter will get a paper ballot, they'll darken the oval by the candidate of their choice, then basically walk to the precinct scanner, at that point they will just place it into the scanner and the ballot will be scanned," Butler explains. "We'll have a paper trail, plus we'll also have an electronic format also."
Remember to have a valid photo ID when you show up to the polls.
The primary elections will take place on August 6th. Polls will open at 7 a.m. and close at 7 p.m.