Phone scam targets senior citizens in Lauderdale County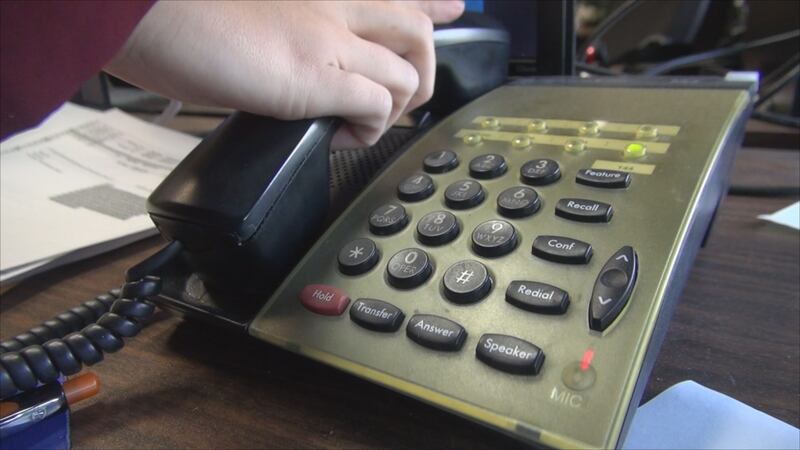 Published: Aug. 10, 2016 at 5:34 PM CDT
For the Lauderdale County Sheriff's Department, phone scams are a constant issue.
"It used to be once a month, we'd get a phone call from a victim of a scam," Sheriff Billy Sollie says. "Then, it went to once a week. Now, it's almost daily we're getting a phone call."
The latest scam is an old scam that's recently returned to the area - scammers calling, claiming their victim hasn't reported to jury duty and they need to pay a hefty fine to avoid jail time.
"They targeted our area beginning last Friday," circuit clerk Donna Jill Johnson says. "They've mostly called senior citizens. They're claiming to be a lieutenant with our local sheriff's department."
They say the callers can be very intimidating and threatening and it's easy to fall prey. Johnson says at least one man has already fallen victim, losing money he now can't get back.
"Poor thing, we had one local resident to mail over $1,900, wired it to Georgia yesterday," she says.
Sheriff Sollie says it's tough to catch these scammers because the calls could be coming from anywhere in the world. But he says citizens should know that if you do miss jury duty, the sheriff's department won't call you asking for money - they'll show up in person.
"Each time a judge panels a jury, he will inform them failure to appear on that summons will result in a deputy in your driveway," the sheriff explains.
Johnson and Sheriff Sollie are warning citizens to be cautious. If you receive a suspicious phone call, just hang up.