Senator Wicker addresses the recent T-45 flight issues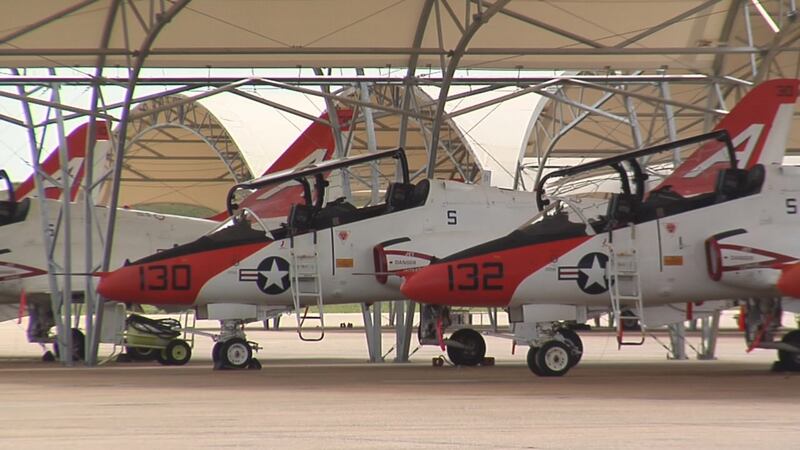 Published: Apr. 8, 2017 at 9:36 PM CDT
National leaders and NAS officials look to get one step closer in resolving the recent T-45 flight issues.
Recent concerns from flight instructors over the T-45's oxygen issues and safety hazards have raised several red flags on their sense of safety while in the air. Senator Roger Wicker met with these instructors at NAS Meridian to address the issue at hand. Senator Wicker says that this is a unique situation unlike prior issues they've engaged in the past.
"It is a spike in what they call histotoxic hypoxia; it's a big word but mainly it's a different kind of breathing problem that these training pilots have not seen in the past," Senator Roger Wicker says.
Senator Wicker stated that the first step in finding a solution is currently underway.
"A couple of these aircrafts, one from here, and one from another have been flown to Pax River where they will be completely taken apart. The kind of analysis is going to be done that has not been done before," Senator Wicker says.
Naval officials have reassured their instructors that this will continue as their main focus with the best people in place to solving this problem.
"Our leadership is engaged; we're laser focused on this project. This remains our number one priority for naval aviation. And we've got the very best people, I think, back in NAV air and our physiologists and medical folks to work on this problem," Vice Admiral Mike Shoemaker says.
After Saturday's trip, Senator Wicker confirms his confidence that they'll put their best foot forward to present a safe environment for these naval instructors.
"This is now the top priority of naval aviation, to get to the bottom of this, to solve this. We're being told in this respect that money is no object that the necessary resources are going to be devoted to solving this problem," Senator Wicker says.
At NAS Meridian, there are currently 40 flight instructors, 84 operational T-45 training aircraft, with a total of those being flown by 175 different flight students.
There will be no flying for at least the next 5 days.