Victim identified in Sunday morning Meridian death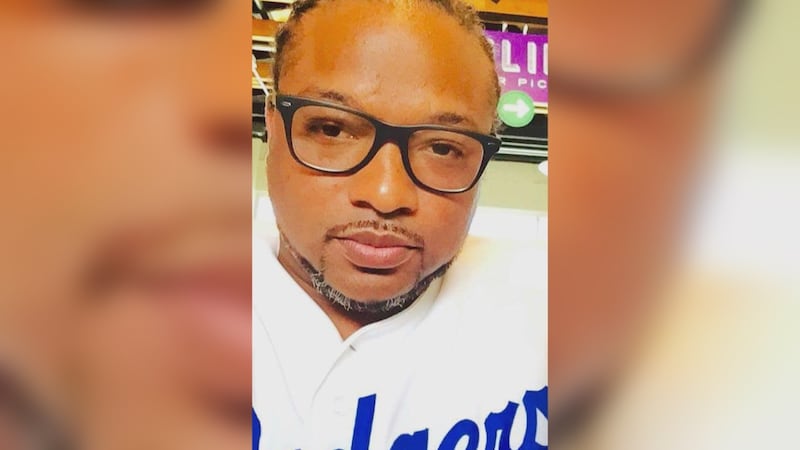 Published: Dec. 4, 2016 at 9:49 PM CST
Meridian Police Sunday evening released the name of a man found killed in the middle of Russell Drive in Meridian Sunday morning. Police say the victim was a 40-year-old man identified as Iam David Simon.
Meridian Police Department shut down Russell Drive near the Highway 39 overpass as investigators examined the shooting death of a man found in the middle of the road.
Sargent Dareall Thompson with the Meridian Police Department said, "When we arrived on scene, we did discover a male subject that suffered a gunshot wound. At this time, investigators are trying to determine a motive."
Police say the man was found by a passerby who called 911. The Chrysler 300 parked next to the victim was still running, windshield wipers on, and music playing. On scene, a cell phone could be heard ringing from the car's speakers as rain made finding evidence difficult.
"They take their time on these cases; they want to make sure they have all the evidence that might be on scene. It's time management," Thompson stated.
Lauderdale County Coroner Clayton Cobler says the victim had one gunshot wound to the head. Officials say the man is not from the Meridian area.
"We don't believe that he's from Meridian, but investigators are continuing to follow up on any information they have received about the victim. The case is still open," Thompson told us.
Nearby bars were clearing out as officers looked for potential witnesses.
Thompson explained, "Officers went over to try to talk to these individuals to make sure if we have a witness that maybe heard something or a vehicle leave the scene. They were trying to get more information."
We hope to have more information on this investigation and about Simon Monday on Newscenter Eleven at 5, 6 and 10.