Gov. Reeves: Schools closed for rest of school year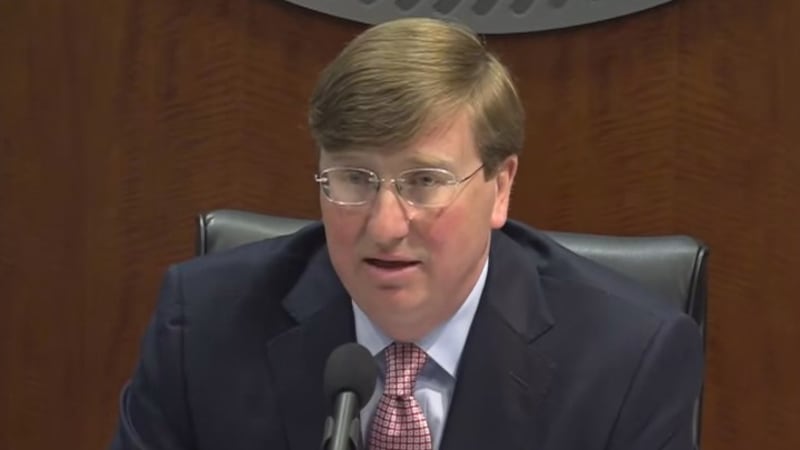 Published: Apr. 14, 2020 at 2:17 PM CDT
NEW INFO:
Gov. Tate Reeves announced Tuesday that schools in Mississippi will remain closed for the rest of the school year to slow the spread of COVID-19.
Reeves is asking every school to submit distance learning plans to mitigate and enhance their learning. He is also asking that educators prepare for summer or early fall learning as an option for make-up school.
"I know how hard teachers, students, all staff, and parents have been working during this dangerous time. You have my deep respect and sincere admiration. It has been so encouraging to see the efforts of our education community to protect the people of Mississippi while ensuring learning takes place," said Reeves. "I know our education community will do whatever it takes to make sure Mississippi kids don't fall behind."
The governor will be issuing an executive order shortly with details for school districts to develop enhanced learning plans for their students and their communities.
Lauderdale County superintendent, Dr. John-Mark Cain, released a statement Tuesday after Reeves made his announcement, saying the safety and well-being of students and staff is always the district's top priority.
"Governor Reeves' decison to keep our school buildings closed allows LCSD to more clearly plan a path moving forward. The district will continue to promote our HEROES distance learning program while making some adjustments to how we provide instruction to our students," said Cain. "Our district is committed to remain a positive resource to our communities and continue to be sensitive to the social-emotional, physical and instructional needs of all of our students."
____
ORIGINAL POST:
Mississippi Gov. Tate Reeves is holding a press conference to update the media on the state's efforts to slow the spread of the coronavirus.
He will update the state on the Easter Sunday storm damage and recovery across Mississippi and discuss the state's ongoing strategy to slow the spread of COVID-19.
Reeves will also announce his decision on school closures and make himself available for questions from the media.
WATCH LIVE by clicking on the link to the right side of this story.
WTOK app users can find the link at the bottom of the story.